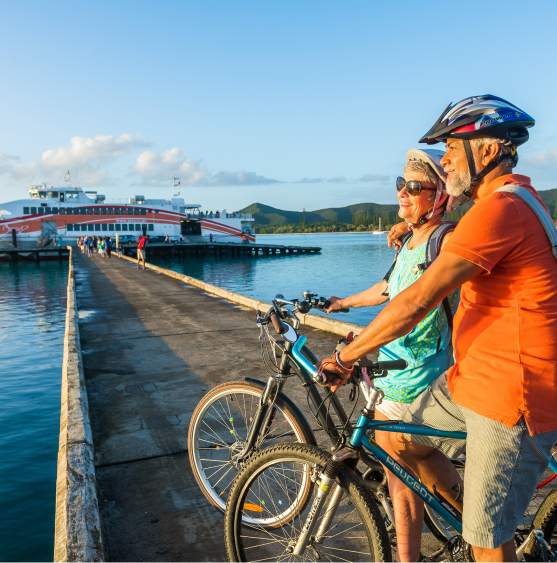 Tents and bicycles
When you travel on the BETICO, your tent and bicycle are transported free of charge. You simply have to declare this online when you book your tickets. 
If you book at an agency, you will need to inform our teams. A receipt will be sent to you at the same time as your tickets.
Naturally, you can leave your tent and bike on the day of departure. Please note that the number of bikes per trip is limited. We strongly recommend that you declare this before your departure and as soon as possible. By registering your bike well in advance, you can be sure that you will be able to take it on board.
Small cooler
Take your small cooler, not exceeding 30 X 40 X 50 cm and you can use this as your 15kg of checked in luggage. Please note that if the weight exceeds the permitted 15kg, an additional fee per kilo will be charged on the day of departure. For safety reasons, the weight per piece of luggage or per cooler must not exceed 25 kg. Above the permitted weight and dimensions, the goods will be considered as Cargo.
Did you know that it is now possible o book your snack deal online, when booking your tickets ?! On top of that, you get 10% off by ordering in advance. 
800 F inc. VAT* / Breakfast deal, with a fruit juice, hot drink and a pastry;

1,100 F inc. VAT* / Meal deal including a sandwich or panini, a cold drink, a coffee or an ice cream.
Not only is it cheaper, it is also more practical:
Buy  your snack meal deals  at the same time as your tickets;
On the day: you are guaranteed to get your meal deals when you arrive on board.
You have priority on board by reserving your meal deals before your departure. On presentation of your receipt which you will receive by email at the same time as your tickets, you will be able to collect them at the snack bar in priority!
Please note that the sandwiches and paninis are prepared by our catering team on the day itself. The products are of high quality and fresh. The pastries are provided by the bakery "Les petits choux"!
*Discount included.
Will you opt for the breakfast of lunch deal?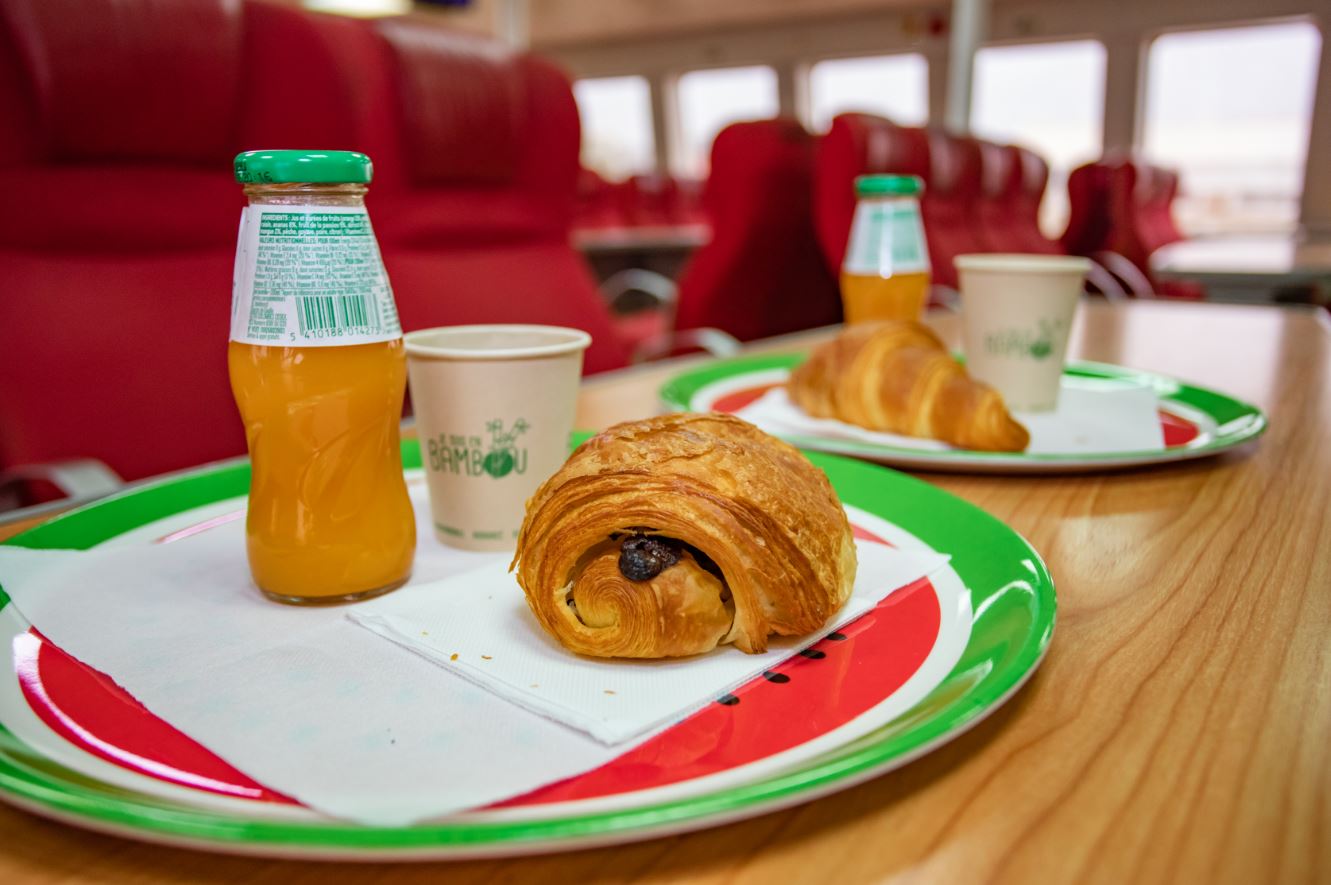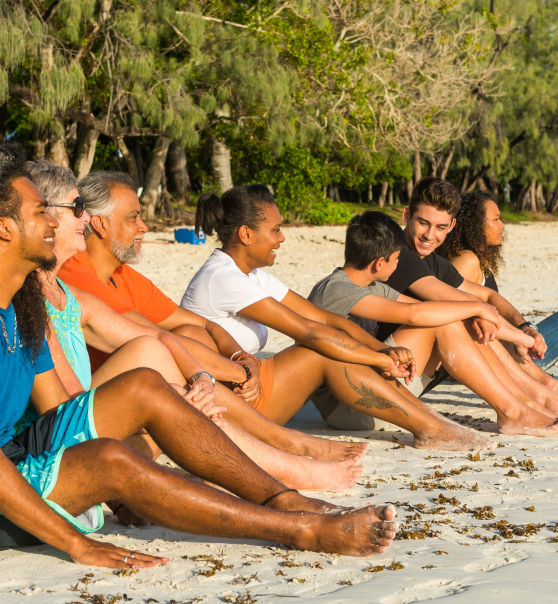 On presentation of proof of your disability, you will receive a 10% discount.
Our teams are available to help you before your journey and on arrival in Noumea or the Islands. If you need any special assistance, simply let us know when you make your reservation in our agency or online, as we must identify your exact assistance needs at the time of booking. We'll help you as soon as you board, on board the ship throughout the crossing and on arrival at your destination. Our team will do everything possible to assist you throughout your journey to ensure your comfort and safety.

If you are using a wheelchair to travel, the BETICO has an accessible area for you, located on the Main Deck. Our crew will accompany and guide you from the moment you arrive, on board the ship and when you disembark.
Please let us know so that we can identify you!
If you are thinking of organising a trip and there are 10 or more of you, our sales team has a special and practical service for managing your future booking: adapted and more flexible conditions mean you can make your booking with complete peace of mind. Book your "snack meal deals" at the same time as your tickets and you'll get the same benefits: discounts and easy payment.
Initially, all you have to do is appoint a representative of your group, who will be in direct contact with our sales team. The Company adapts to the type of request you have and will accompany you through every stage from booking to departure.
On the day of your departure, we will provide you with a trolley to store the luggage of all the travellers in your group if your group is more than 50 people. This saves you time as you won't need to go through the check-in desks and you'll all be able to board directly together! As soon as you arrive, you can collect all your luggage at once. No need to search for it among other passengers' luggage!
Whether you're travelling with family, colleagues, friends, associations, students, sports teams, or on a corporate trip, we've got it covered. Whatever the nature of your event if there are more than 10 people. Don't hesitate to contact us by e-mail at: serviceclient@betico.nc