Entertainment and well-being
Our team, mindful of your well-being, have some advice to make sure your crossing is a pleasant one…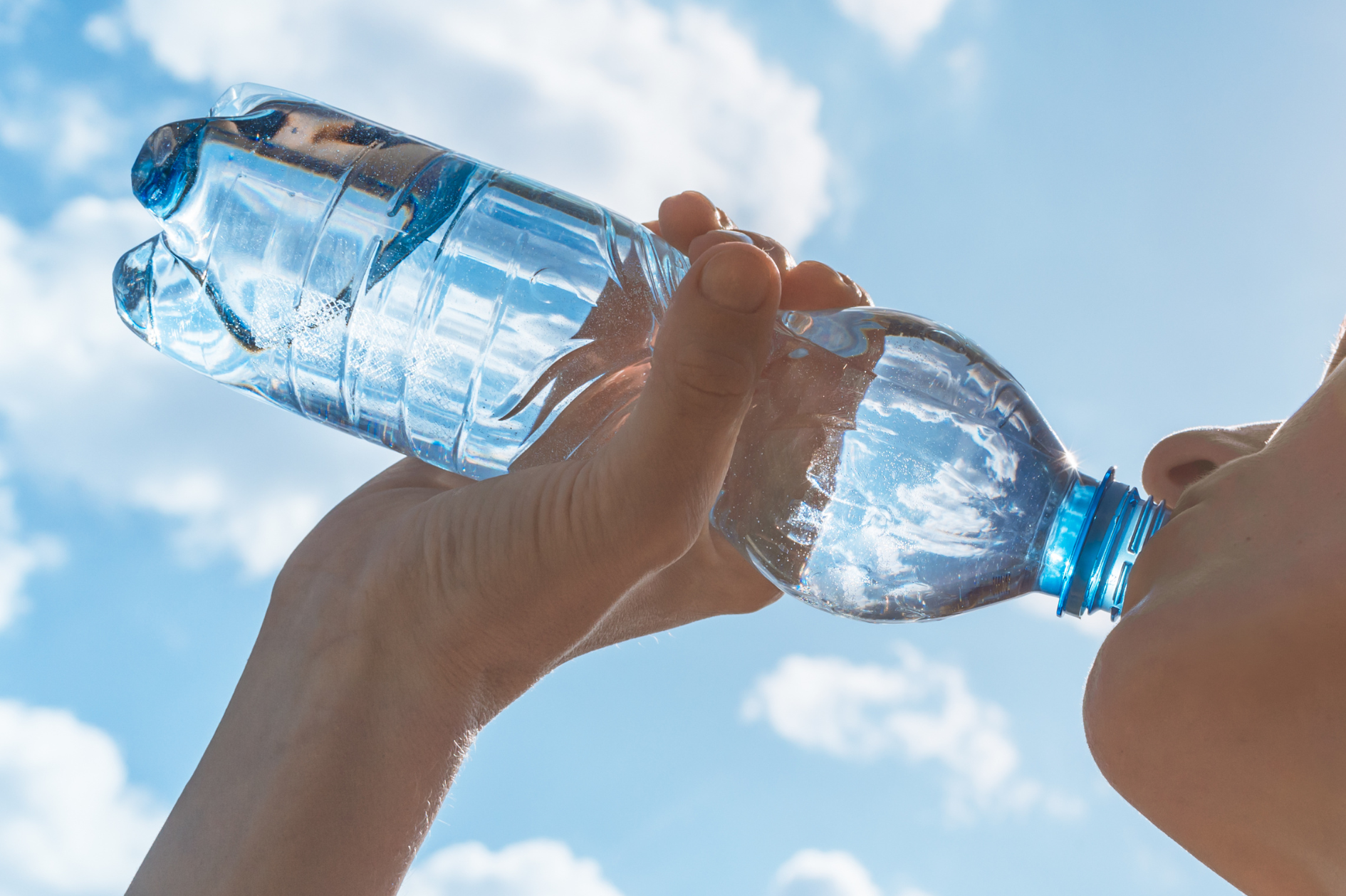 For your comfort, make sure you wear clothes that you will feel comfortable in.
Also protect your children and remember to offer them water regularly during the crossing.

Before you leave and during your trip, remember to stay hydrated, drink water or juice and avoid alcoholic drinks.

If you decide to use the Sun Deck, don't forget to apply sun protection and if possible, wear a cap.
Tips to prevent motion sickness
On board a ship in constant motion, the balance-regulating system in the inner ear can be affected, causing motion sickness in some people.
This can result in queasiness, nausea or vomiting and headaches.
Here are some tips to prevent motion sickness:
Get plenty of rest the day before and the day of departure;
Eat lightly (avoid alcohol);
Try to relax before getting on the boat;
Sit outside or in the middle of the boat (that's where it moves the least) and facing the direction the boat is going;
Do not look at  the boat's movements, its wake or the waves.

Avoid reading, playing video games and screen time.
If despite these efforts, you still feel motion sickness, don't wait. As soon as you feel the first symptoms:
Look at the horizon or the coast (look into the distance). You can also close your eyes if you'd rather;
Go to the SUNDECK and get some fresh air;
Repeat positive statements to yourself ("it will pass" for example) or, alternatively, try not to think about it;

Eat bananas (which soothe heartburn) or chew gum.
For your safety, the crew will not be able to provide you with any medication during your crossing, particularly for motion sickness or other ailments, for adults or children. You should plan ahead and bring your own medication. In the event of a medical emergency and on the advice of a doctor, the crew will be able to provide you with the necessary medication.

If, despite our advice, you are unable to overcome motion sickness, there are various solution that can exist as prevention or treatment:
For some people, homeopathy helps;
Specific medicines (to be taken before departure): antinauseants, anti-vomiting pills;
Medication should generally be taken 1 hour before departure and cannot be purchased on board. Ask your doctor or pharmacist for advice.
Be aware that motion sickness can be treated with adapted physio therapy. You should talk to your ENT specialist about balance issues.
In the meantime, have a look at this website.
Article written in partnership with Dr Johan Nouwen, ENT surgeon.
As sea journeys can seem long for children, feel free to bring along some entertainment such as colouring books with crayons, board and card games, toy cars and dolls…
If you have forgotten your favourite magazine, packs containing three magazines are on sale for 900 XPF at the Kakai snack bar.
If you are travelling with several people or if you want to meet new people, take a board game or a card game with you.
Move around during the crossing!
The outdoor terrace is open to all passengers. From this terrace you can enjoy the landscape and the sea air!
If you are going sightseeing, use the time on your crossing to read travel guides, talk to other passengers and our crew.
Television screens are located in the lounges. We broadcast news reports and music videos.
If you have a tablet, smartphone or laptop, remember to recharge them to ensure you have the necessary battery life for your trip. Download games, cartoons or any other apps. To avoid disturbing other passengers, bring headphones.
If there's time left over, why not take a nap and arrive at your destination feeling great?