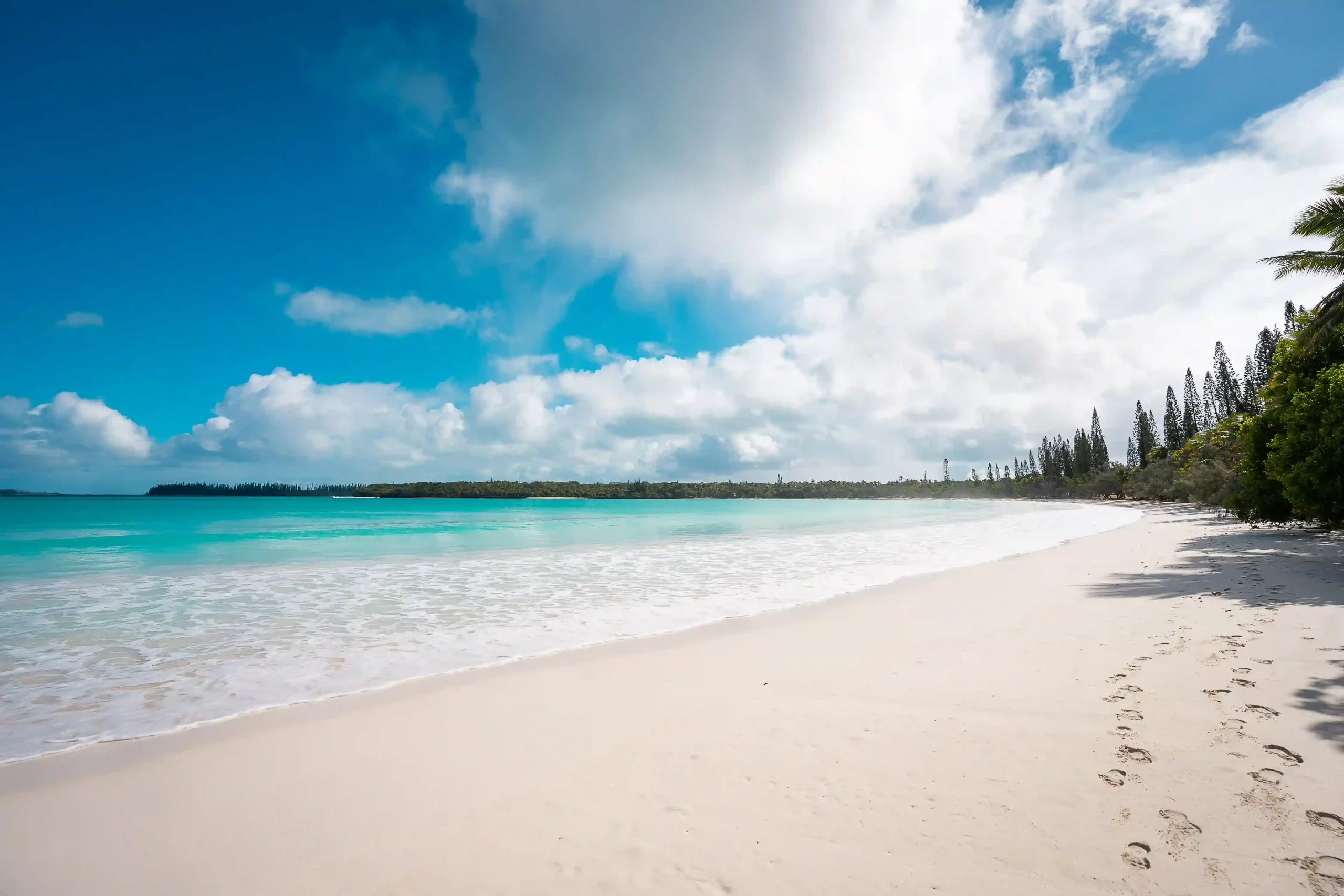 As soon as you arrive at the Isle of Pines, you realise why the famous explorer James Cook, having discovered the island, gave it such a name.
The Betico follows the same route and takes you to the island's most famous bay on arrival: Kuto Bay.
The beach is just 10 minutes away from the dock by foot. Its white sand is said to be finer than flour. The sea has shades of turquoise blue and is completely transparent.
Nearby you can discover Kanumera Bay
10-minute walk from the dock. Most of the accommodation (hotels, gites, camp sites) is located in this area, spread over these two bays. Just a five-minute shuttle ride to check in to your accommodation!
On a day trip, you will stay up to 8 hours and you will fully enjoy your day. Family picnic, bike ride, swimming or walk, so many activities which the whole family will adore!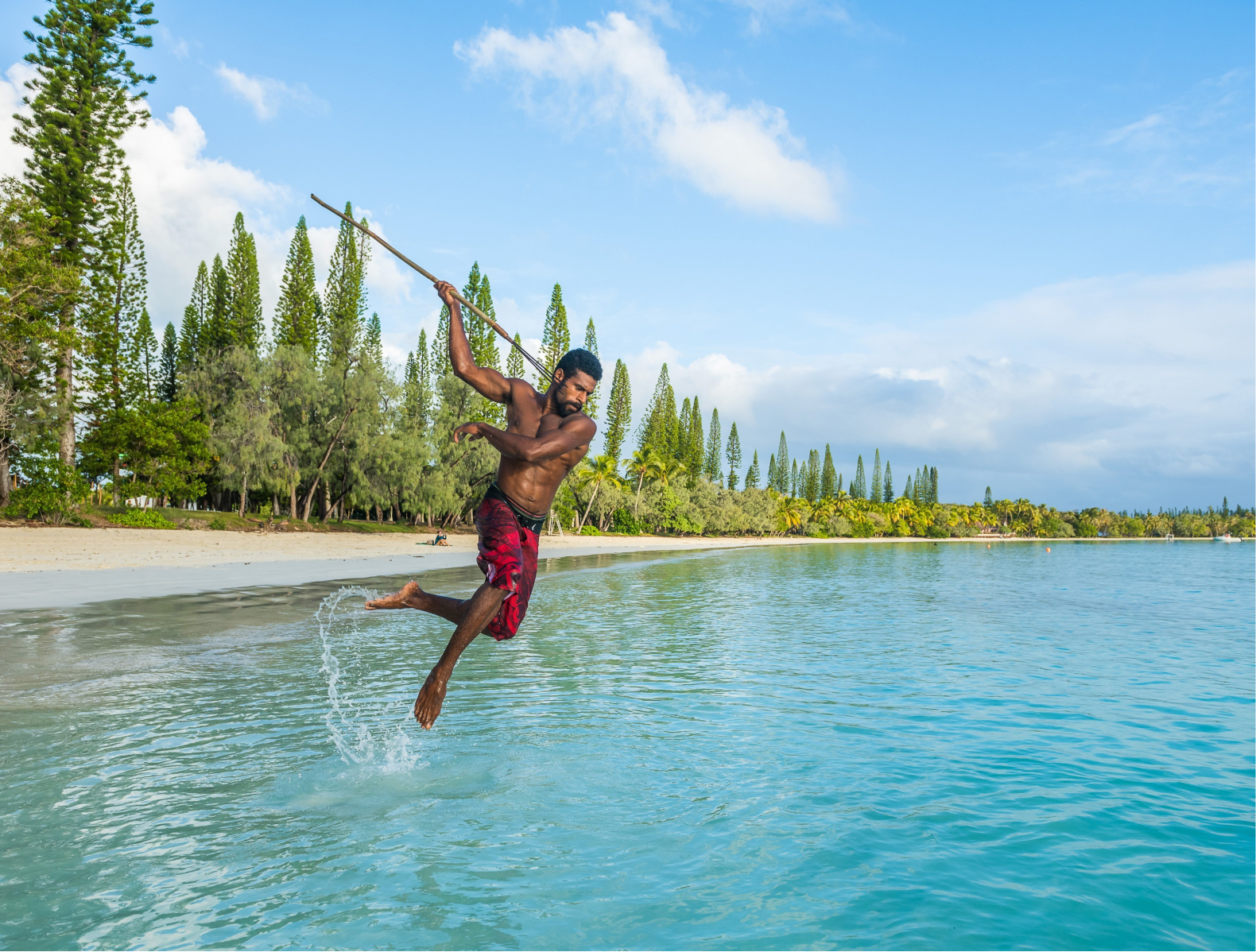 Except during the New Caledonian school holiday period, trips to the Isle of Pines are only at weekends and the ship remains docked at the Isle of Pines on Saturday evening:
Saturdays: 
Departure from Noumea at 7am

Arrival at Isle of Pines, Kuto Bay at 9.30am
Sundays: 
Departure from Isle of Pines, Kuto Bay at 5pm
Arrival at Noumea at 7.30pm
From November onwards and throughout the warm season:
 additional trips are also scheduled every Tuesday, Saturday and Sunday.
The ship departs from the Isle of Pines at 6pm to give you an extra hour on the island and watch the sunset from the ship's terrace on your return. 
Several options are available: 
day trips that last 8 hours in total. Note that the price of the Day Trip is the same in both high and low season.
or a 2-day trip, in the week and/ or at the weekend.